Oh my goodness. I've been wanting to watch this special that was featured on HGTV for years, and I finally found the whole version, without commercials.
Grab a cup of tea, and give me a high five!
I love Candy. She's so poised, graceful and looks so modern for someone whose now sixty-seven years of age.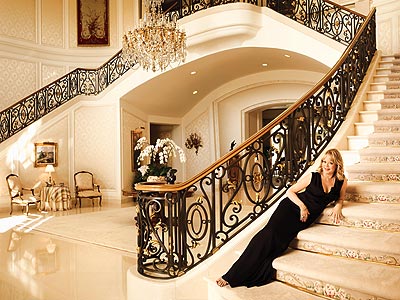 It seems like Candy was ready to
downsize
and both her children mention in the video that the
56,000
square foot
home was a lot of maintenance, but it would have been nice to become a museum of sorts. They could have done tours, and decorated the home for the Holiday's and done a once a year charity gala. I'm thinking along the lines of Graceland.
What do you think?
I'll be following her
new
journey with her show The Manor in The Sky!